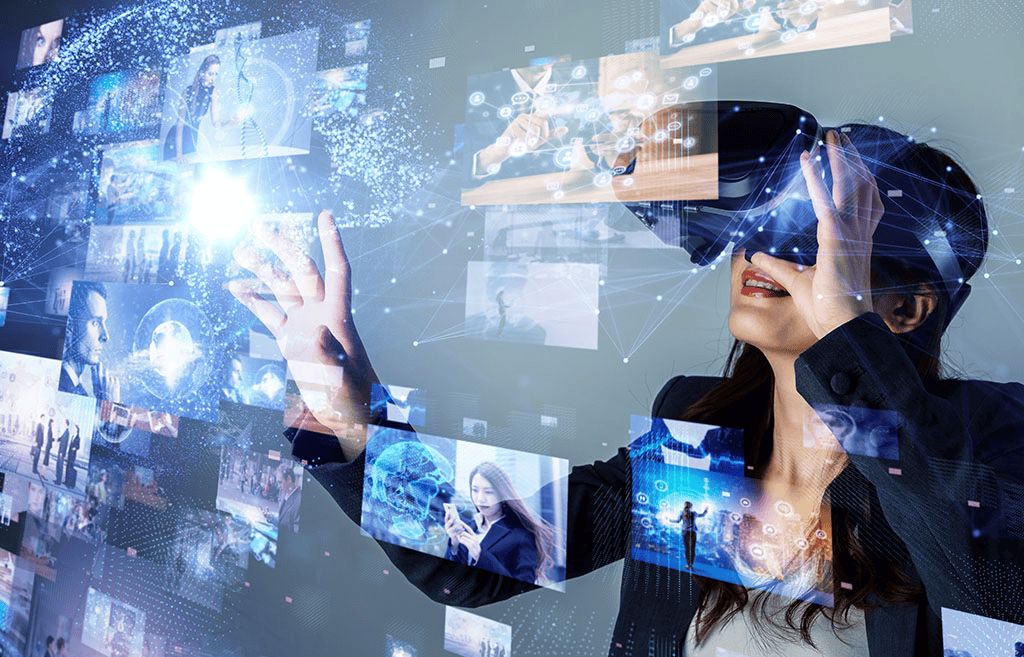 Why are Digital Twins pressing priorities for modern living?
Digital Twins are used to analyze and simulate the real-world counterparts in various environments and scenarios, allowing businesses to better understand and optimize the performance of their products and processes. This can help to improve efficiency, reduce costs, and make more informed decisions. Digital twins can also be used for predictive maintenance, enabling businesses to identify potential issues and take corrective action before they become serious problems.  
These are used in a wide variety of industries for a range of applications and purposes. It will enable complete virtualization of real-world elements to help, manage and mitigate responses and operations without affecting the real world. Such advanced solutions provide complete operational analytics and a 360 Degree view on the real-world operational situation. In the present market, Digital twins are also leveraging the power of AI to provide a Realtime dashboard that shows trends and forecasted data for actionable insights.
But how effective can Digital twins be for a domain like Smart city? 
For a smart city this will entail management of domains like security, environment, energy, waste management, parking, access control, occupancy, and fire.  Digital twins can help cities become more economically, environmentally and socially sustainable. for example- A Building Digital twin has in-built modules that also help handle building fire through live data-driven exit path recommendation and spotting pipeline malfunctions. This was never possible without the virtualization of an environment. Now users can conduct mock drills, forecast or predict issues even before it happens in the real world! 
A Digital twin solution will enable the users to move from a prescriptive mode to a predictive mode for servicing the clients. It can also scale its capability to push the boundary further by connecting to the metaverse using AR/VR capability to create virtual and immersive applications that provides a first-person view of remote events and locations. 
Immersive Command & Control Center - The global digital twin market size is projected to grow from $6.75 billion in 2021 to $96.49 billion by 2029 at CAGR of 40.6% in forecast period, 2022-2029 (Fortune Business Insights, 2022). This paves a way for investments in an Immersive Command & Control Center for Buildings. 
A modern building is equipped with various sensors that generate various insights about various performance characteristics of the physical device, including environmental conditions, energy output, temperature, etc. After generating the information, the processing system applies it to the digital copy. After receiving this information, the virtual model can investigate performance problems, run simulations, and produce potential enhancements to produce useful insights and actions.
How does it work? 
Digital twin solution coupled with an Immersive command center enables the city authorities to visualize, act and respond to city level incidents using 3-dimensional spatial data. The traditional system could only provide limited visibility to the on-ground situation when compared.   
For enabling a Digital twin, A virtual replica of the city is created from the 3D assets.  Thereafter, the data from the real-world applications is connected to the virtual solution which will mimic the real-world applications. Hence, effectively it provides an aggregation of technical data and visualizations which is used to make a virtual representation of a physical entity.  
Furthermore, this 'virtual copy' presents a 3D simulation of the city and its alerts providing authorities with enhanced decision making, automated core processes, and ensures quicker response time actions. Exerting 3D spatial contexts and lifelike 3D navigation gives the users an impression of being on-site. This capability provides a conventional command center to exhibit an immersive experience for the users.
Trinity Mobility has been an industry leader in the IoT space and excels in creating scalable innovations which enable city authorities to manage their city better.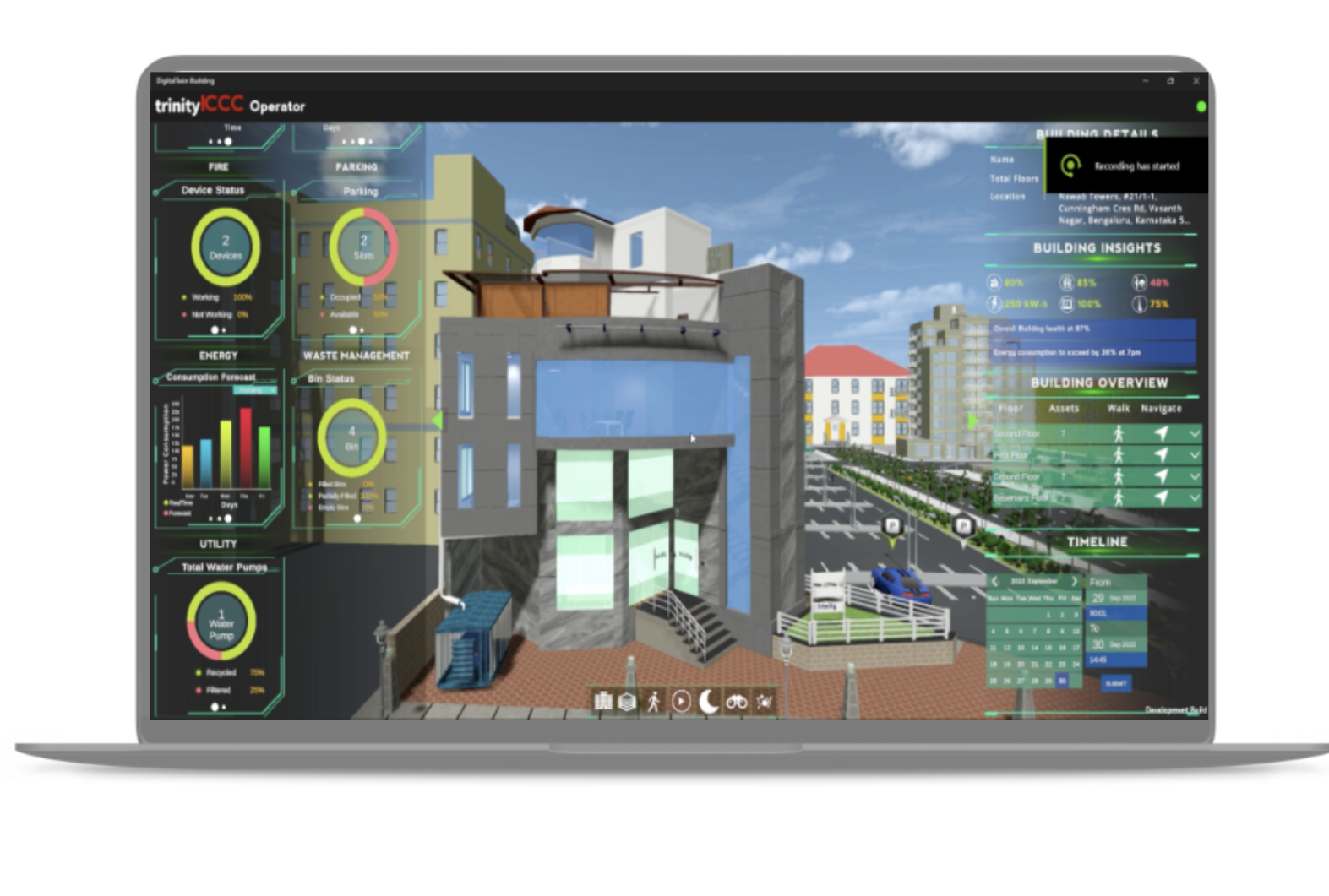 The trinityIoT - Digital Twin modernizes smart cities and communities with a state-of-the-art digital representation of real-time structured data flow. With the combination of our modules, trinityIOTAEP, a low-code IoT sensor onboarding tool, trinity ICCC, an alert management application and trinityGIS, a 3D geographic tool, rapidly create and manage a digital community of even the most complex cities. 
The Digital twin applications integrate with Unity, a 3D engine that replicates actual buildings and public spaces to give a holistic view of the city. trinityICCC, our command-and-control center works in unison with Digital twin tool to provide city operators an immersive bird's eye view of city operations and revert to alarms and emergencies through automated dispatch of SOPs.  
In the foreseeable future, there will be millions of sensors that will be represented by digital twins, and these will lead to new opportunities and innovations. It will also provide companies to enhance and enrich the citizen needs, products, services and operations in driving societal change.
CATEGORIES
LATEST POSTS